ジャーナル
Journal
Journal Vol.4
Yohei Suganuma and Kazuki Numata (Members of the Seiryu-tai group's youth team)
The time is changing.
Some women may want to take part in the Okoshi-Daiko (rousing drum) event.
"I put my drumstick for the Okoshi-Daiko on the family shrine and keep it there until the festival day. It is so sacred," says Yohei Suganuma, who is now in his 30s, while Kazuki Numata, in his 20s, says, "Beating the Okoshi-Daiko is my next dream." What future do the two of them, both active participants in the festival, see for the Furukawa Festival?
What they personally think about the participation of women in the festival
Numata: In the Seiryu-tai group, women are allowed to participate as ohayashi (festival music) players, aren't they?
Suganuma: When we were elementary school students, they were not.
Numata: I personally think it is ok for women to participate in all the events including the Okoshi-Daiko, if they wish to do so. Some years ago, some of my classmate girls went directly over to those men in charge and challenged them with the question: "Why are we not allowed to ride the yatai float? Why is it wrong to do so?" As a result, the rule was changed to allow everyone, whether boy or girl, to ride the Seiryu-tai float. Once the gate was open, there were more girl to follow. Today, the ohayashi troupe is open to everyone—regardless of gender—to join. I think that there may be some women who want to participate in the Okoshi-Daiko event.
Suganuma: Well, I must say I'm opposed to the idea of having female participants in the Okoshi-Daiko, because they would be half-naked just with white sarashi cloth wrapped around part of their upper body and loin, and all the men around them would be drunk. Considering that…
Numata: Of course, if they are to participate, they will need to steel themselves. It often happens that even men get injured or mobbed by the crowd. This is just my personal opinion, but if there are some women who are fully aware of that and still want to participate, I think it is ok for them to participate.
Suganuma: Actually, a female former classmate of mine—one of those whom I would call "Furukawa yancha (wild and adventurous)"—participated in the otoko-matsuri (men's festival) several years ago. The place at which she participated was not too crowded with men. Still I thought it was dangerous. Women are welcome to participate in pulling the yatai float and performing the ohayashi music. But in the case of the Okoshi-Daiko, I would … Well, I wonder what if something happens, and the Furukawa Festival ceases to be fun. That's the last thing I want to see. The Furukawa Festival is complete when it has both day and night events.
Numata: What about karakuri ningyo (mechanical marionette) performance? Currently, women are not allowed to participate. However, in the future, if there are those who want to participate, maybe they can join.
Suganuma: Yes, that would be good. There are moments when it takes brawn and the strings dig into your fingers. But women would be better than men at producing subtle movements. I think they are fit to do it. The number of residents is decreasing, and we are having fewer children. But I think what we need to do first and foremost is to increase the number of people who think that the Furukawa Festival is fun. Last year was the 50th anniversary of the Seiryu-tai Deku Hozonkai, a marionette preservation association. So, we've been discussing the idea of producing a commemorative booklet or the like this year as we take it as our responsibility to pass the tradition of karakuri ningyo and the Furukawa Festival as a whole on to children.
Numata: Those of us in our generation are joining forces to bring vitality to the town, and we would be glad if those people who were born and grown up in Furukawa but live elsewhere will return here even only for the period of the festival. I'll be doing my bit to the best of my ability.
People are the treasure of Furukawa
Suganuma: Kimi no Na wa [Your Name], an internationally successful animation film for which Furukawa was featured as a setting, brought visitors not only from within Japan but also from abroad. As members of the young generation, we are glad to see many people come to Furukawa for whatever reasons, aren't we?
Numata: Yes. I want them to see the good aspects of Furukawa. What I like about Furukawa is that it is blessed with a rich natural environment and people care for each other. Saying hello when passing by someone is probably not so common in many regions, but it is quite natural here.
Suganuma: Elementary school children on the way from school also greet us. When you get cheerful hellos from them, you would naturally say, "Hello. Take care."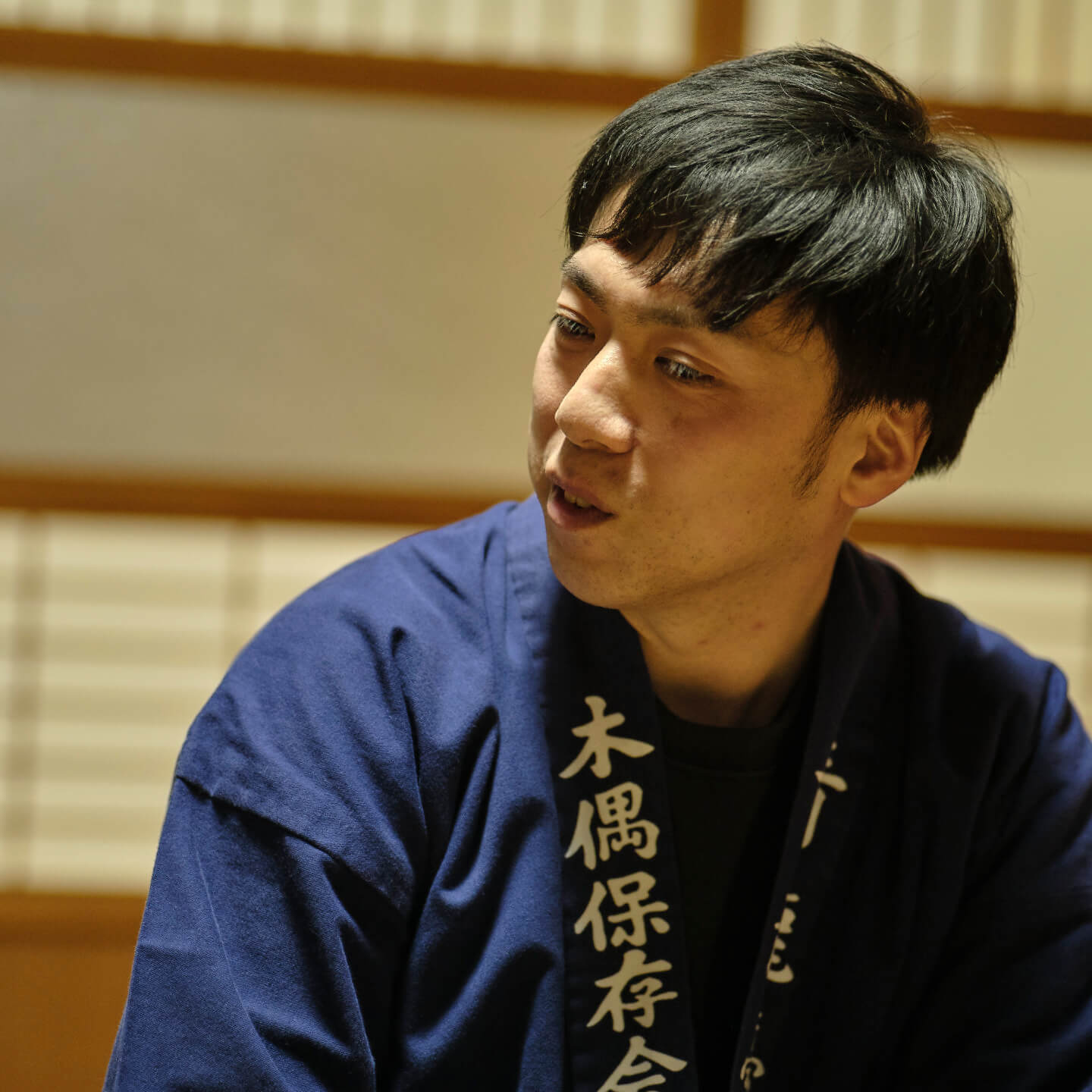 In typical tourist spots, you might feel a distance from the people living there as those you come across tend to be merchants who come and talk to you to sell something to you. However, since Furukawa is not so commercialized as a tourist destination, you would feel close to the people living here. Some people are shy at first but you would get a friendly response when you talk to them. I think people are quite friendly here.
Numata: As for dating spots in the town, I would rather keep it a secret (laughter).
Suganuma: Since this is a small town, you are bound to bump into someone you know wherever you go on a date. But I would say, whichever restaurant or bar you go at night, you will find couples having drinks.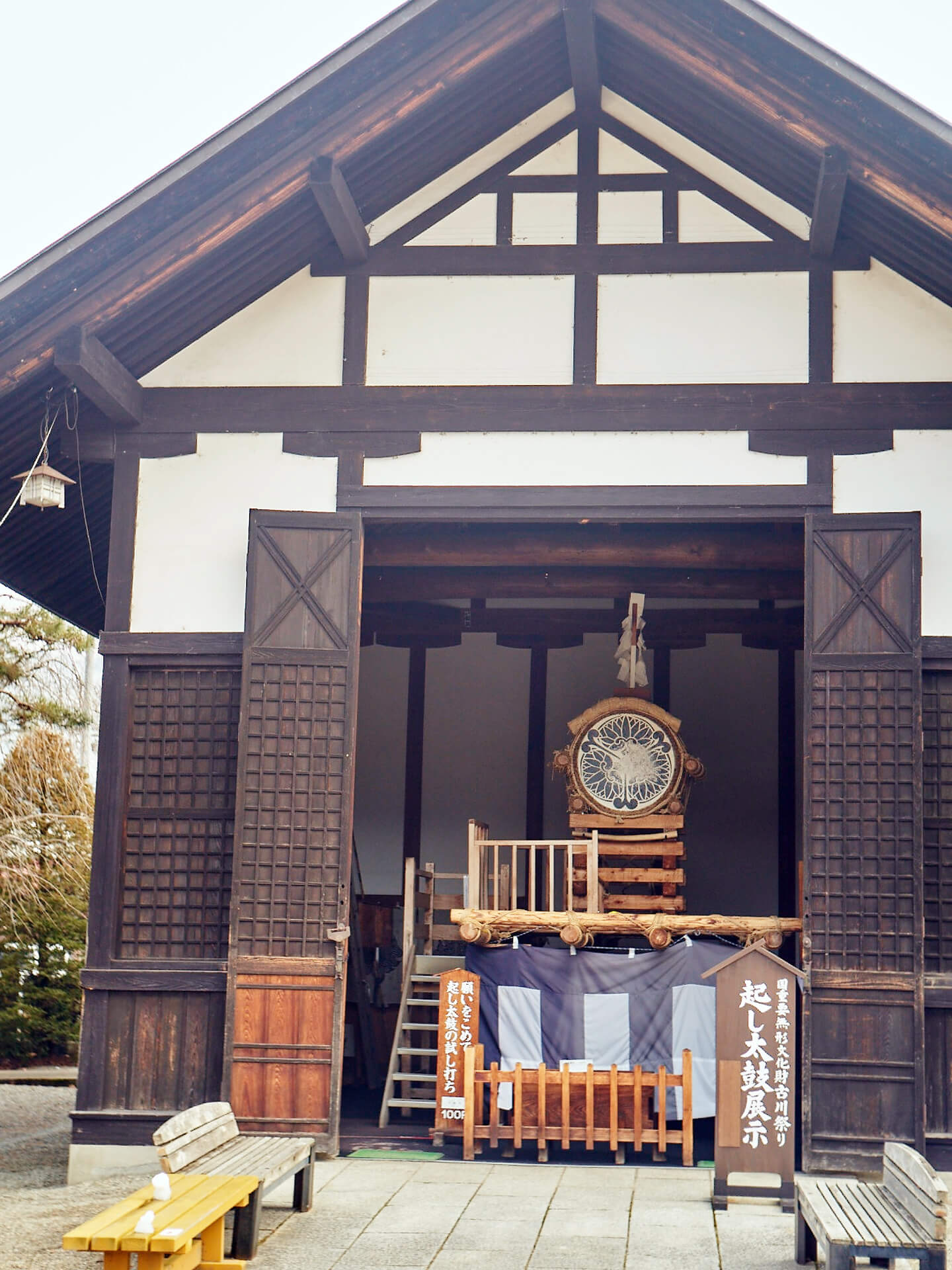 Numata: If you are a tourist, you might want to check out what they have at Matsuri Hiroba, the festival square. There are places where you can eat mitarashi dango (sweet soy sauce glazed rice dumplings) and gohei mochi (skewered, grilled rice-cake) nearby, and you can also beat the Okoshi-Daiko, which is on exhibit there. Also, Teppan no Naporitan, ketchup sauce-based spaghetti grilled on an iron plate, at a café restaurant called An is one of the locals' favorite.
For souvenirs, I would recommend Inohiroseikaho's miso wheat crackers. They used to have only two kinds, orthodox miso wheat crackers and ginger flavored ones. But the owner's son-in-law has been working to develop new varieties and they now offer various kinds such as wild sesame and chocolate flavored ones. Those who like sake are welcome to come and visit Watanabe Shuzo-ten (Watanabe Sake Brewery) and taste various kinds.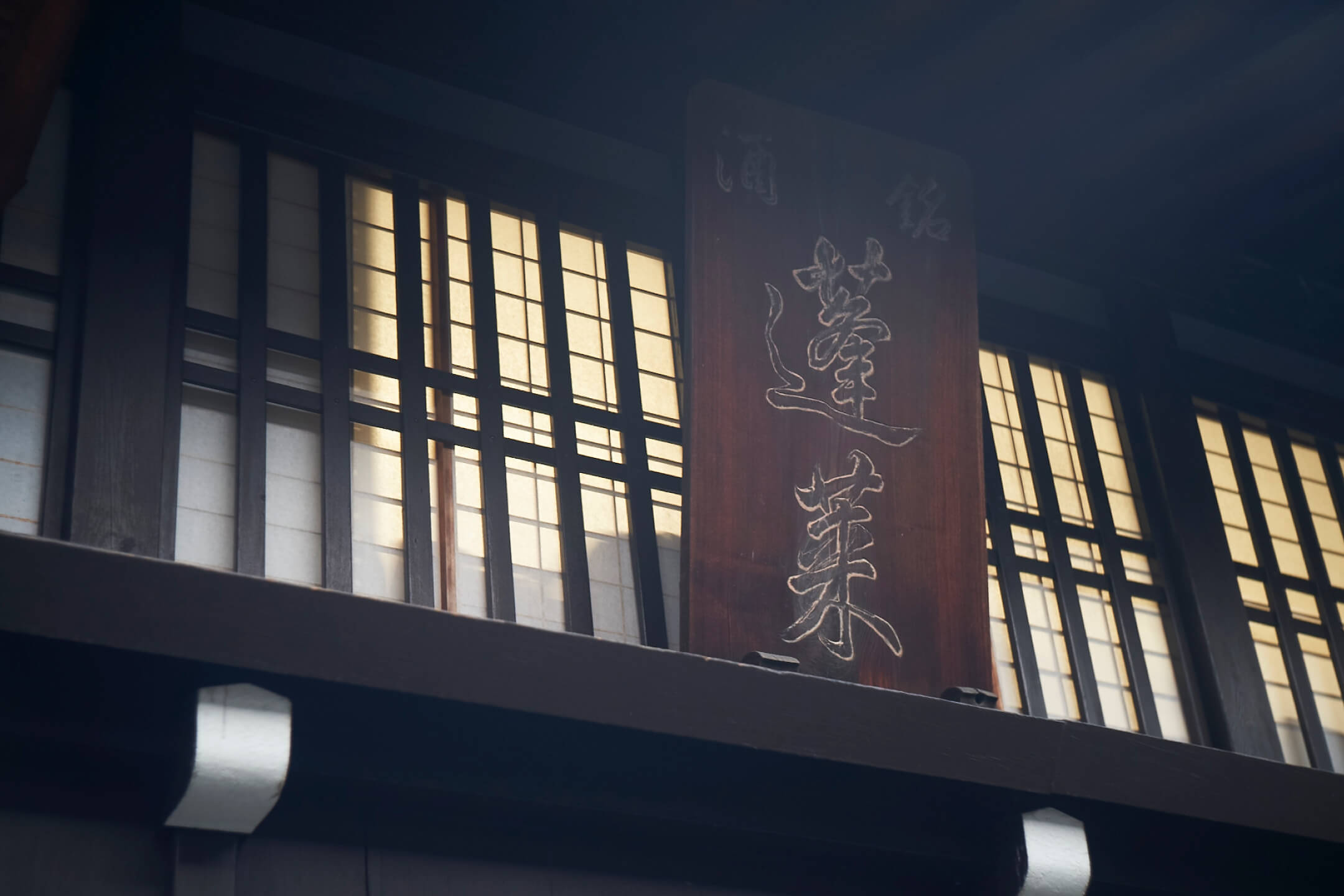 Numata: All of them are very good, but my No.1 choice is Hourai Junmai-Ginjo-shu Kaden Tezukuri. Sake in Hida is really good and I would say "umai," a casual and masculine way of saying "tasty," rather than resorting to a more polite term "oishii." Since this is a snowy region, we tend to eat salty foods. Locally brewed sake goes well with them and you can fully enjoy its umami.
Text by Minako Hoshikawa / Photo by Naoto Hayasaka [Y's C]